Join us at Civic Hall for Black Artists Matter: Building Entrepreneurship in Music, Art, and Film to learn how to use your craft to further networking skills, get industry tips and hear the experiences of industry professionals.
Enjoy an evening of FREE Musical Performances, Spoken Word Performances, Networking Discussions. Food & Beverages will be served.



---


Interviews with:
Kenneth Overton
Leon Tillman
Antoine Jackson
Performances by:
Wayne Arthur Paul (Accompanied by Evan Allen)
Caprica Stanley
The Columbia University Raqs al-Sharqi Troupe
Hosted by:
Adjani Reed
Presented by:
Civic Hall + Woke Work


---
Meet the Artists
Kenneth Overton
Kenneth Overton is lauded for blending his opulent baritone with magnetic and varied portrayals that seemingly "emanate from deep within body and soul." Heralded by the BBC for his "exceptional voice," Kenneth made his New York City Opera mainstage début in 2012 as Doctor Grenvil in Verdi's La traviata. That season, Kenneth also made an acclaimed début in the world-première of David Ott's The Widow's Lantern at Pensacola Opera, whereby he was immediately re-engaged to star as Joe in Showboat and later Judge Turpin in Sweeney Todd the very next season. Most recently, Kenneth returned to New York City Opera to perform the role of Jake Wallace in La fanciulla del West, Ralph Abernathy in I Dream with Opera Grand Rapids and Toledo Opera, and Sharpless in Madama Butterfly with Opera Idaho. He performed the role of Stephen Kumalo in Kurt Weill's Lost in the Stars for Union Avenue Opera. Kenneth was Nominated for "Outstanding Achievement in an Opera" by the St. Louis Theatre Circle for this role.  Next, he will reprise Danielpour's Passion of Yeshua for UCLA's Royce Hall as well as the Buffalo Philharmonic which will be recorded for release.  In 2019, he will return to San Francisco Opera.
Raised in Philadelphia, Kenneth Overton's symphonious baritone voice has sent him around the globe. Kenneth is one of the most sought after Opera singers of his generation, and successfully started his season with a return to The New York City Opera performing the role of Jake Wallace in Puccini's La Fanciulla del West . Shortly thereafter, he returned to the San Francisco Opera in "the most eagerly anticipated new opera of the season" (The New York Times, 2017); the world premier of John Adams' The Girls of the Golden West, as the cover for the role of Ned Peters. Additionally, Kenneth thrived in his Hungarian debut as Porgy in the Margaret Island Open Air Theatre's production of Porgy and Bess where he was heralded as one of "America's most renowned Opera singers".
Leon Tillman
My name is Leon Tillman, but for the last few years, people just call me Art. 

I'm a Brooklyn based expressionist who creates works socially, societally and racially driven for the public; or portraits and anatomy for the love of drawing/painting. 

Working in law enforcement and battling cancer three years ago are some aspects of my life that play heavily on how I feel when producing work. "Love. Peace. ART" is what I stand by; believing that everyone is an artist; you just need to tap into that part of yourself. 
Antoine Jackson
Antoine Jackson is an Entrepreneur from Brooklyn NY. Chief Executive Officer at C2R Films LLC, a Film Production company based out of Brooklyn, NY. Also, Founder of Green Brooklyn Brand, a Sustainable Fashion, and Wearable tech company, also based out of Brooklyn, NY. Antoine is a graduate of Seton Hall University, where he received a degree in Mathematics & Computer Science.
After graduation, Antoine worked in a corporate setting for 7 years, where he focused on Network Administration, and accounting. That eventually led to a great foundation in understanding business principles, while creatively opening the doors to Business in the creative arts of Media Production, and Fashion. In 2013, Antoine partnered to found C2R Films (Concept 2 Reality Films), achieving a myriad of film projects in Sports, and Cinematic Film. Working on projects with the NBA, NFL, NCAA, Universal Sports, and a host of other organizations. It was in this capacity that he began to write scripts that he would ultimately executive produce himself. In 2018, Antoine wrote and Directed a new Crime Thriller Film/Series titled "Rose in Rome", with further episodes in development. Antoine has also written a variety of other projects that are slated to be produced in 2019 as well. Rose in Rome, The Official Trailer can be found on YouTube.
Green Brooklyn Brand LLC, is Antoine's second company, founded in 2017, a Sustainable fashion Company with the influence of Agriculture, Technology, Media, and Branding. Underneath the Sustainable fashion category, Green Brooklyn Brand manufactures & produces Eco-friendly fabrics that are completely reusable, sustainable, and recyclable; such as organic hemp and organic cotton. Our mission is to reduce waste in the fashion world, while incorporating Wearable Tech in our garments, to help make our daily lives easier. Green Brooklyn Brand promotes health and wellness, and provides a platform for the Eco-friendly lifestyle.
---
Meet the Performers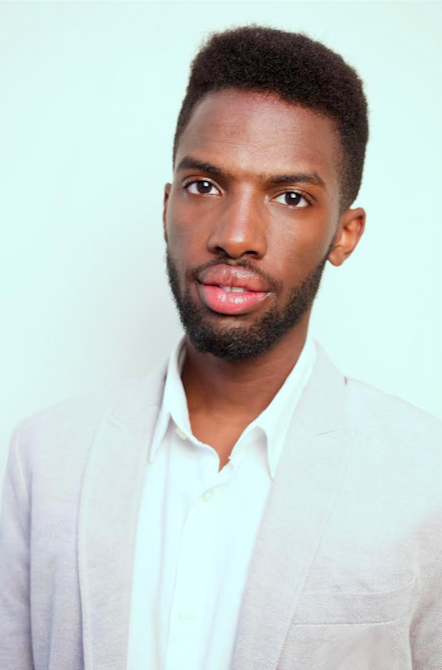 Wayne Arthur Paul
Baritone Wayne Arthur Paul is a performer hailing from Brooklyn, NY. He made his Los Angeles Opera debut in 2015 in the ensemble of Missy Mazzoli's multimedia opera 'Song From the Uproar', a co-production with Beth Morrison Projects. In 2016, Wayne was a featured soloist in soprano Kathleen Battle's sold-out return to the Metropolitan Opera House, "Underground Railroad: A Spiritual Journey". In 2018 he was a soloist in the critically-acclaimed PYER MOSS x Reebok New York Fashion Week show. In October 2018 Wayne performed in the world-premiere of David Lang's 'Mile-Long Opera: a biography of 7 o' clock' set on New York's High Line. ON February 11, he will perform 'Yet Unheard', a vocal chamber piece by Courtney Bryan with youth ensemble Face the Music at National Sawdust. In May 2019 he will attend SongFest at the Colburn School in Los Angels as a Stern Fellow. Wayne is a graduate of New England Conservatory ('B.M, '11), and is currently part of Bard College's Vocal Arts Program (M.M, '20) under the artistic direction of soprano Dawn Upshaw.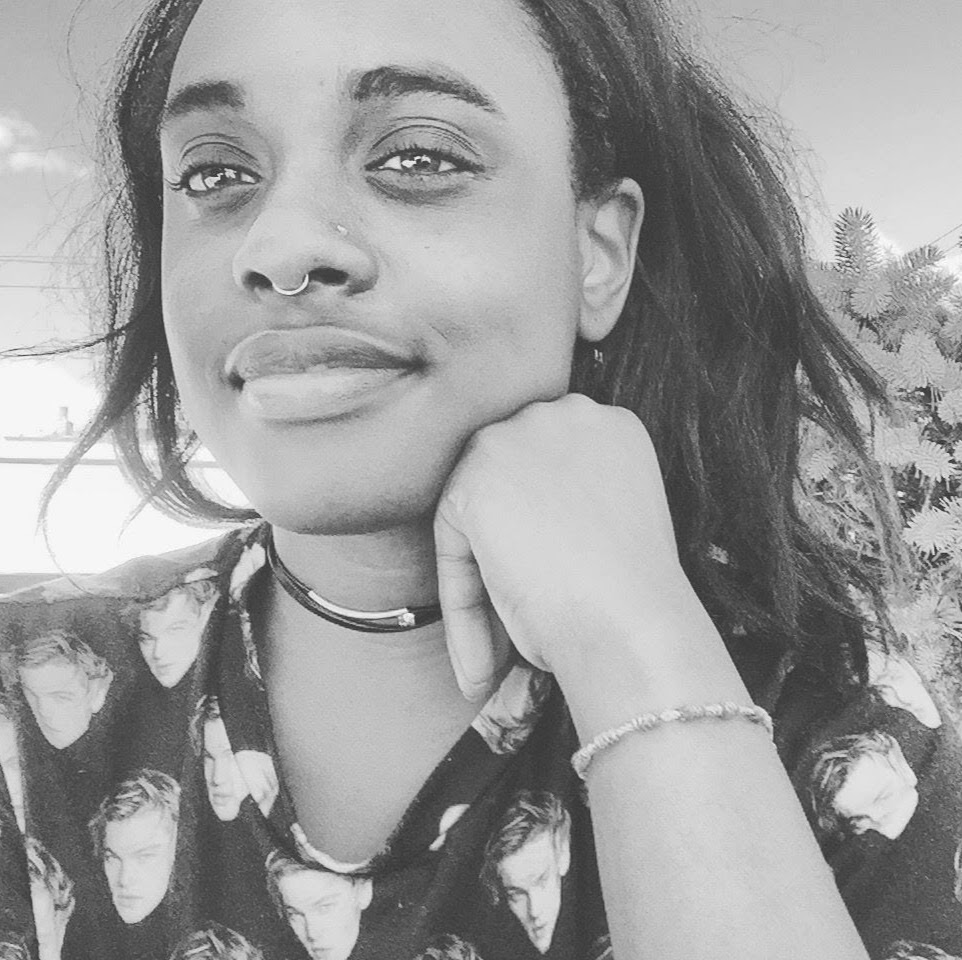 Caprica

 Alden Stanley
Caprica Alden Stanley is 27 year old Native New Yorker from Jamaica Queens. 
She's performed in neighborhoods  across NYC & London.
Her rhetorical stylings are visually focused and often influenced by rhythmic and visual storytellers such as Sam Cooke, Tupac, Amy Winehouse, Donald Glover and David Fincher. 
Her work is an eclectic culmination of American social reflection as well intimate personal accounts.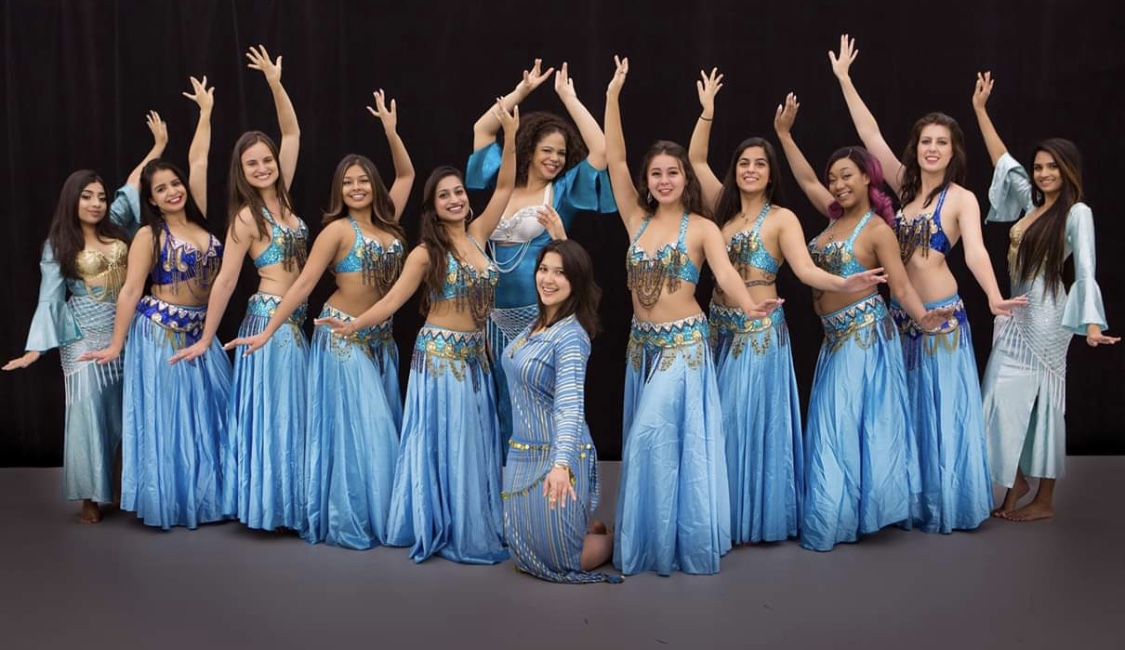 The Columbia University Raqs al-Sharqi Troupe
CU Raqs is a Middle Eastern dance troupe. Since gaining official Columbia University recognition in Spring 2008, our cultural group has become well known across campus and throughout the NYC community. We perform original choreographies in a wide range of belly dance styles, from folkloric to fusion. Currently, we offer  weekly belly dance classes to the Columbia community and we have an upcoming spring performance in April, For more information, follow us on Facebook or Instagram: CU Raqs.
---
MC for the Night: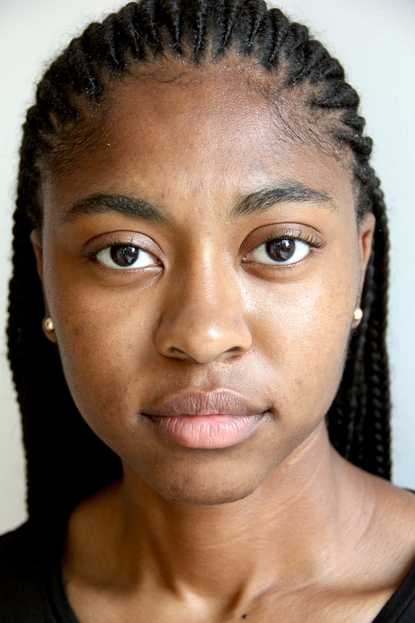 Adjani Reed
Adjani Reed (also known as @OddYanni) is a 24-year old Creative Entrepreneur originating from New York City. 
With a background in vocal performance from high school and a Bachelor's degree in Music Industry, Adjani continues to help curate cultural events throughout New York City. While at Oneonta State, Adjani was extremely involved at the college's radio station and used her hosting talents to moderate her first panel for the 2018 Queens Hip Hop Festival's Hip Hop Journalism panel with panelists including industry vet and DJ Funk Flex and hip hop archivist Syreeta Gates. Her work in radio promotions and marketing, as well as event planning and the arts in NYC, continue translate to her creative endeavors in media and entertainment including her upcoming vlog, OddYanniTV.
In her spare time, Adjani enjoys working out and exploring the streets of New York City.