* Please note that this event is closed to media *

Pluto Power Shift is a quarterly after-work panel series curated by the Pluto team. Our goal is to bring together the brightest minds in Diversity & Inclusion to speak about why these issues matter, especially for companies who are starting to develop their efforts and enjoy hearing some advice.
A play off James Brown's 1968 hit classic, join us for this Black History Month themed event as we bring together the best and brightest African-American D&I execs and game changers to discuss what organizations can do to increase minority talent across several industries including tech, finance, advertising and media.
We'll also discuss actionable steps stakeholders can take to solve these issues. Topics to include: diversity, inclusion, equality, transparency, accountability, company culture, and leadership.
Check out the recap from our last event here. Special shoutout to our partners Part of the Conversation and Civic Hall!
We look forward to you joining us there!
**Want to attend, but short on change? No worries! E-mail us at events@pluto.life for a template to request your employer to reimburse you or pay for your ticket.**
---
EVENT AGENDA
6:30 pm – Doors open and networking
6:55 pm – Panelists intros
7 pm – 8 pm – Discussion
8 pm – 8:30 pm – Q&A and close
---
HOST
Eboné Bishop (Founder and Principal, SHiFT: Mind Culture Future)
PANELISTS
Singleton Beato (Chief Diversity and Inclusion Officer, McCann)
Devin Jackson (Founder, We Build Black)
Stephen Caesar (Global Head of Compliance Audit, Paypal)
Kenneth Walker (SVP of Operations, Per Scholas)
Jennifer Andrews (Americas Head of Diversity and Inclusion, Credit Suisse)
---
MORE ABOUT OUR HOST & PANELISTS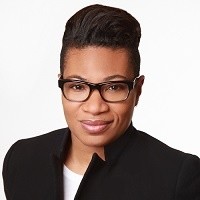 Eboné Bishop (Founder and Principal, SHiFT: Mind Culture Future)
Eboné M. Bishop is the founder and principal of SHiFT: Mind Culture Future, an advisory firm focused on helping organizations reach their strategic objectives by building a strong foundation of diversity, equity and inclusion (DEI), cultural competency, and ethics and compliance.  Eboné is interested in the intersection of shifting global demographics, cultural norms and how companies define and redefine themselves as a result.  She works with small, medium and large domestic and multinational corporations and non-profits to implement custom approaches to the complex challenges of evolving in a multicultural marketplace. 
Recent SHiFT projects include conducting individual institutional assessments designing a comprehensive DEI Plan Blueprint for a consortium of eight New York City cultural institutions;  stewarding a top-to-bottom legal compliance and policy review and redevelopment of HR related processes within the context of larger corporate restructuring for an international security and investigations firm; and advising the nascent philanthropic arm of an international social club on its DEI posture, stakeholder engagement strategy and corporate compliance.  Previously, Eboné was a corporate attorney who lived and worked in Asia, specializing in mergers and acquisitions and market entry risk mitigation.  
Eboné is a Senior Fellow and Member of the American Planning Board of Humanity in Action and recently joined the Board of the Astraea Foundation. She received her B.A. in Politics from Brandeis University and her J.D. from Fordham University School of Law. Eboné is a proud east-coaster: born in Miami, raised in the D.C. metro area, schooled in New England and currently residing in Brooklyn.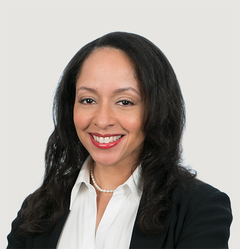 Singleton Beato (Chief Diversity and Inclusion Officer, McCann)
Singleton Beato joined McCann Worldgroup in the global position of Chief Diversity & Engagement Officer in 2017. In this role, she is responsible for designing and leading strategic workforce diversity and engagement solutions that drive business performance and innovation across MWG agencies.
Singleton was previously Executive VP, Diversity Strategy and Talent Development at the 4A's, where she developed and led strategic initiatives to advance the talent leadership and diversity agenda across the advertising, media and communications industry.
While at the 4A's, Singleton was called upon by top agency executives to provide leadership, partnership, guidance and support in the design and application of best practices in diversity and talent development that increase organizational capacity and growth. Her accomplishments include the design and development of The Face Of Talent symposium as well as industry's only national Talent Leadership Conference, Talent@2030 along with the transformation of the industry's legacy Multicultural Advertising Intern Program (MAIP) and the renowned 4A's Foundation.
Singleton has over 20 years of experience as an accomplished human resources executive and is recognized for her success driving large scale people and organizational change initiatives across a wide range of industries, having held talent leadership roles at J. Walter Thompson, Crunch Fitness International, and Bloomberg L.P.
Singleton, who has an MS from Fairleigh Dickinson University, has served on several non-profit boards and has received numerous accolades as a change agent and diversity educator for her work from the American Advertising Federation, ADCOLOR and the World Diversity Leadership Summit.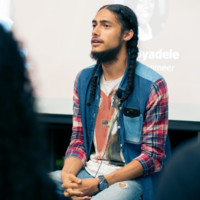 Devin Jackson (Founder, We Build Black)
Devin Jackson is the co-founder and CEO of We Build Black, an organization of technologists educating and empowering the Black community. Devin started his career as a full stack engineer 5 years ago when joining a bootcamp and getting his first job as a Python engineer. After finding the lack of Black people in the industry he joined up with his team and they took it upon themselves to change it.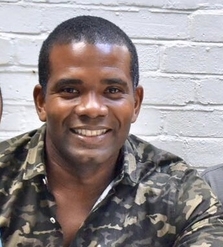 Stephen Caesar (Global Head of Compliance Audit, Paypal)
Stephen is the Global Head of Compliance Audit at PayPal.  Stephen's team is responsible for evaluating the design and effectiveness of controls in mitigating compliance risks across PayPal's businesses. Before joining PayPal three years ago, Stephen worked at American Express, most recently as VP, Regulatory Relations. Stephen also held positions as VP, Strategic Quality Plans and Strategic Initiatives and Director, Internal Audit. Prior to American Express, Stephen was a Senior Consultant, Enterprise Risk Services at Deloitte and started his career as an Auditor at Marriott International. Stephen has a Bachelor's degree in International Business, Finance from Howard University in Washington, D.C. In addition to his day-to-day responsibilities, Stephen co-leads local office initiatives for PayPal's black employee affinity group Amplify.  He is also an active member of PayPal's Pride network.
Stephen lives in Jersey City with his husband Ryan. In his free time, he enjoys to workout, cook, and host friends at their home.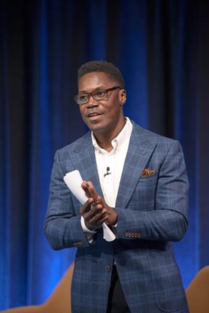 Kenneth Walker (SVP of Operations, Per Scholas)
Ken Walker is the Senior Vice President of Core Mission Support for Per Scholas, a national nonprofit that drives positive and proven social change in communities, across the country. He leads Per Scholas' growing operations nationally, providing thought leadership across operations, technology, development, marketing, talent, and financial functions to help Per Scholas advance as an agile, innovative provider of needed IT skills and expertise across the nation.
Ken is a diversity, equity, and inclusion champion, helping to lead Per Scholas' Diverse by Design and Inclusion by Intention efforts. At Per Scholas, diversity is core to its mission to open doors to transformative technology careers for individuals from often-overlooked communities. We believe sharing best practices and working collaboratively across sectors to ensure that America's workforce represents the diversity of our nation is critical to creating sustainable change for businesses, communities, and individuals. To that end, Ken helped launch Diverse by Design in partnership with the Information Technology Senior Management Forum, the nation's association of African American senior technology executives. The campaign's goal is to discover and unleash a wealth of new ideas and best practices that companies are using today to increase tech workforce diversity and inclusion. He also helped to launch Inclusion by Intention, an internal platform to discuss staff experiences relevant to equity and inclusion in the workplace, and to identify and seek improvements with "patient urgency." Both are conversation series targeted at changing the face of IT talent at employer partners while ensuring internal staff members model the behaviors we wish to see in the students we graduate and find jobs in the technology sector.
Ken is an IT sector veteran, with 20+ years of sales, business development, and non-profit executive experience across the media and entertainment, government, and telecommunications sector. Before Per Scholas, Ken spent three years in Business Development at start-up organizations in Silicon Valley and ended his 18-year career at IBM as a Business Unit Executive for IBM's Media industry.  
Ken attended Columbia University's Executive Program in Nonprofit Management, earned his BS in Information Science at Fordham University, and dabbles in real estate after attending the Stephen L. Newman Institute and is a Licensed Real Estate Salesperson.  Ken lives in New York City with his spouse, is a half-marathoner, and volunteers his time with Project People Foundation, a non-profit focused on education and empowerment programs in communities in South Africa and NYC.
Jennifer Andrews (Americas Head of Diversity and Inclusion, Credit Suisse)
Jennifer Andrews is currently the Americas Head of Diversity and Inclusion at Credit Suisse.  She brings her years of consulting, marketing and strategic planning to this role, in addition to her years working on inclusion and diversity issues within independent schools.  Using the empathic narrative of storytelling along with data and strategic initiatives, Jennifer continues to increase the leadership focus on addressing the representation, advancement and engagement of Credit Suisse's diverse workforce.
Jennifer is an alumna of Credit Suisse's Real Returns program, which helped facilitate her return to corporate America after a career break.  During her time away from the corporate world, Jennifer remained active professionally by working as an independent consultant, investing in real estate and volunteering in various leadership positions at a NYC independent school.
Prior to Credit Suisse and her hiatus from corporate America Jennifer worked in marketing and consulting at IBM, and in strategic planning and organizational development at Paine Webber.
Jennifer is on the board of CityLax, a non-profit organization dedicated to growing the game of lacrosse within underserved schools in New York City.  It is a public-private partnership with the Public School system and other community-based organizations.
Jennifer has a B.A. in Economics from the University of Pennsylvania.  In addition she received additional training through the Kellogg Graduate School of Management Executive Program.