* Please note that this event is closed to media *
The Pluto team is back with yet another installment of our Pluto Power Shift event series!
During this installment, we'll examine how companies of any size can put diversity, inclusion, and equity into practice through well-intentioned, measurable and (most importantly) actionable steps to help your company…spring forward!
Come out and discover why putting diversity and inclusion in practice is vital to the growth of your business! We'll also highlight how stakeholders can get involved and help put D&I initiatives into place as well.
Topics to include: diversity, inclusion, equality, transparency, accountability, company culture, and leadership.
In the meantime, check out the recap from our Oct event here. And, a special shoutout to our partner Civic Hall!
We look forward to you joining us there!
**Want to attend, but short on change? No worries! E-mail us at events@pluto.life for a template to request your employer to reimburse you or pay for your ticket.**
---


EVENT AGENDA
6:30 pm – Doors open and networking
6:55 pm – Panelists intros
7 pm – 8 pm – Discussion
8 pm – 8:30 pm – Q&A and close
---


HOST
Johnathan Butler (Marketing Strategist, Pluto)


PANELISTS
Lucy Sorrentini (Founder & CEO, Impact Consulting)
Gary L. Davis (Director, People, Per Scholas)
Toacca Rutherford (Managing Director, JP Morgan Chase)

Martin Fogelman (Founder & CEO, Pluto)
---
MORE ABOUT OUR HOST & PANELISTS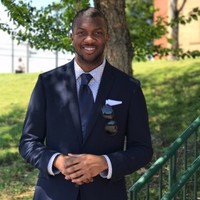 Johnathan Butler (Social Media Specialist, G&S Business Communications / Marketing Strategist, Pluto)
Johnathan Butler is a Social Media Specialist for G&S Business Communications and Marketing Strategist for Pluto. Johnathan is interested in advancing the advertising, media, tech, and fashion industries into more diverse and inclusive spaces for all.
With 8+ years of experience of developing content marketing for brands, agencies, and organizations, Johnathan designs and implements cross-cultural strategies for ever changing multicultural/niche audiences.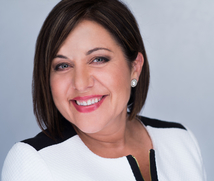 Lucy Sorrentini (Founder & CEO, Impact Consulting)
Lucy Sorrentini is the Founder and CEO of Impact Consulting, LLC, a certified woman and minority-owned and operated Management Consulting Firm with offices in New York and New Jersey, and focused on Capacity Building, Diversity and Inclusion Consulting, Talent and Leadership Development and Executive Coaching.
With over 20 years of professional experience as a Human Resources Executive, Strategy Consultant and Executive Coach at Fortune 1000 Companies, Lucy is most commonly referred to as a trusted advisor to organizations who want to attract, develop and retain a diverse and inclusive workforce, while increasing impact, innovation and results within their businesses.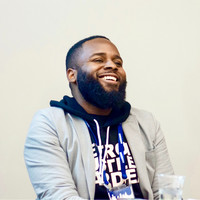 Gary L. Davis (Director, People, Per Scholas)
Gary L Davis is an accomplished people operations maven with deep experience building workplace solutions that integrate employee experience with organizational effectiveness. A veteran of national education-based enterprises like Teach For America, Peer Forward and iMentor, he's managed initiatives that recruit and retain diverse leaders to have a transformational impact in underestimated communities.
Currently serving as Director, People for Per Scholas, Gary is responsible for building and managing systems for talent acquisition, leadership development, culture and diversity and inclusion for a national team of job training and readiness experts across eight markets. Originally from Michigan, Gary holds an MEd in higher education from the University of Pennsylvania and a BA in sociology from the University of Michigan and is based in Brooklyn, NY.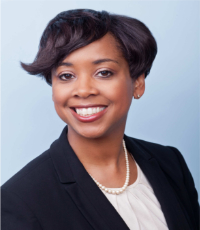 Toacca Rutherford (Managing Director of Chase Consumer & Community Banking, JP Morgan Chase)
Toacca Rutherford is a dynamic Transformation Leader defining, shaping, and driving the framework for Chase to become a customer obsessed, lean and nimble institution. Toacca works with executives, leaders, and teams to reimagine business and customer experiences, strategize and implement agile ways of working for product development to improve clock speed and increase efficiency.
Toacca is passionate about giving back in the firm and her community. She is committed to recruiting and retaining high performing talent, mentoring and coaching. Toacca creates and advocates for pathways that can elevate underrepresented groups in STEM fields to address the increasing talent and skills gap. This has been a cornerstone of her firm-wide and community impact.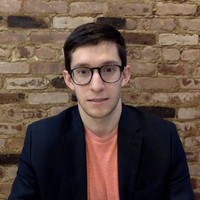 Martin Fogelman (Founder & CEO, Pluto)
Martin is the founder & CEO of Pluto, a D&I analytics and incident reporting platform to help companies build a scalable diverse & inclusive culture.  His background studying externalities and information asymmetries in finance, economics and law inspired him to create Pluto.  Martin is also a self-taught engineer who continues to work closely with his team to build Pluto's frontend & backend, prioritizing an inclusive, user-first framework of design and privacy.
Martin holds an LL.M. from LUISS Guido Carli as well as a J.D. from Fordham University School of Law and a B.A. in Economics from Fordham University College at Rose Hill.